The Harvest ; March 21, 2013
Santo, Santo, Santo, yo quiero verte.
Holy, Holy, Holy, I want to see You. When I heard those words, sung by two dozen Guatemalan orphans, it tugged at my heart. And it changed my ideas of what my future might look like.
God gave me a picture that night in July of 2008. This small room where Guatemalans and Americans sat together, singing praises to the Father in Spanish and English, was like a fire burning brightly before Him. The surface of the earth is dotted with bright fires, each one a community of people worshiping Him, who corporately make up the body of Christ. Each fire is beloved and precious before God; He delights in each and every one, all over the world.
These are the places where "the light of the knowledge of the glory of God in the face of Christ" (2 Cor. 4:6) is known, where the light of His glory shines in people's hearts. Where the light of the knowledge of the glory displayed in Jesus burns like a fire before God.
But what about the dark spots? The places where I AM is not glorified as God? The places where the name of Jesus Christ has never been heard?
"The harvest is plentiful, but the workers are few."
These places without fires, without the burning light of the knowledge of God's glory, are abundant. From the dark places where false religions reign supreme, to the places where "enlightened" minds call Christianity a fairy tale.
"Ask the Lord of the harvest, therefore, to send out workers into his harvest field."
By praying this prayer, in asking the Lord to send out missionaries into the world, I have come to a place where I desire to be the answer to my own prayer.
Oh God, make me one of Your workers. Send me out to shine Your light!
God has clearly led me to the first step: the Harvest School of Missions in Pemba, Mozambique, run by
Iris Ministries
. This is not just a mission trip. This is training—learning by doing. Along with abundant time spent in worship, prayer, and classes, I will have ample opportunities to reach out to the Mozambican people through love, prayer, and service. After the two-month training in Mozambique, I am going on the outreach to Nepal, where my team will love on orphans and the poor on the streets, and go to villages with the Gospel.
Through this school, I am willing and expecting to be launched into a more specific, long-term ministry. I have faith that God will teach me and send me out. I trust that He will guide me to where He wants me to go after this summer.
Would you partner with me to send me to the Harvest School? I need to raise about $7000 to cover tuition, airfare, and outreach costs. Please consider sowing a financial seed into my training in missions. Any amount, however small, is immensely helpful, and I thank you with a very grateful heart! To donate and read more about the Harvest School, click this button: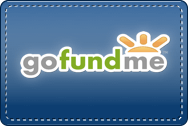 Oh, may there be shining fires all over the world, among every people group on the earth, furnaces where people of all kinds love and worship our God. Where the light of the knowledge of His glory burns like a fire before Him.
Doing A New Thing ; March 5, 2013
"See, I am doing a new thing! Now it springs up; do you not perceive it? I am making a way in the desert and streams in the wasteland..." - Isaiah 43:19
I remember someone saying last semester that you have more freedom when you graduate from college than at any other time in your life. It's true. Until this point in my life, I've mostly been limited by being in school. But now that I'm done with college, the possibilities are endless.
My natural instinct is to be nervous about it. With so many options open to me, and with the ability to choose what I will do, how do I know I'll choose the best or the right option?
But God is putting a new attitude into me. Instead of worrying about which direction to go, I am trusting Him to lead me. What an incredible blessing—that I have the
freedom
to go with God wherever He takes me! What a blessing that I even have the resources to be able to follow Him! What do I have to be afraid of? I can trust the Lord, because He is good! Wherever He goes, I'll go—and He's taking me on a grand adventure with Him.
And in the last few months, He has made my next step very clear. I've known that I want to go into missions for a few years now, and my major in college was geared towards that. I definitely learned a lot about missions... but it was mostly just the principles and ideas of missions. I haven't yet had an opportunity to put what I've learned into practice (except for some of the things I did in Ecuador). Also, my relationship with God and spiritual life grew exponentially in college, but not really because of my classes. So what I feel a lack of is an integration of all three areas—the principles and head knowledge, the putting it into practice, and the spiritual growth.
So... that's what the next step is. God has made it very clear to me. There is a 3-month missions training school in Mozambique called the Harvest School of Missions. And of all the missions schools I've heard of, this one stands out for its emphasis primarily on love for God, and love for the poor. During the school, worship and classes and ministry are part of the daily schedule. This will be a time when I can love orphans and widows and the poor, soak in God's presence, and learn about missions principles all in the same day.
This is the new thing that God is doing! People have told me that this school will completely change my life. I'm ready to be changed. I'm ready to experience the heart of God in a deeper way. I'm ready to reach out to people in need with the power of His love. And I'm ready to follow Him wherever He takes me. :)
So stay tuned, folks... the school is this summer! God is doing a new thing... and even now it springs up! :)
Site, Content, & Design © Sarah C. 2003-2014
Blog powered by Blogger  |  Portfolio powered by Lightbox 2
Best viewed in 1280 x 800 display